The Ultimate Face Tightening
& Body Contouring System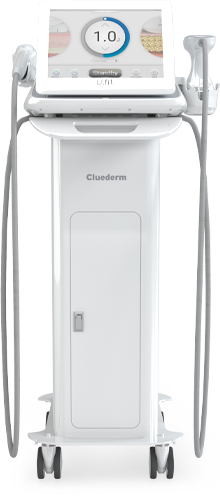 ULFIT
Universal Ultrasound Device
Engineered to reverse signs of aging using MFU and MFCU technology, ULFIT provides non-invasive, comfortable and effective treatments. Due to high-power ultrasound waves the patient needs a minimum number of sessions. The client can see the results right after the first session.
As time passes, the dermis naturally produces less collagen

Ultrasound waves impact the dermal layer of skin

As a result of the ultrasound, influence targeted inflammation and fibroplasia occurs on the treated areas

Ultrasound intervention starts the generation of new collagen which naturally results in wrinkle reduction
Stubborn fat cells and cellulite can be difficult to eliminate

Ultrasound waves impact the fat cells on the dermal level by causing 

disruptive vibrations

The vibrations eliminate problem cells from the dermal layers

Dead accumulated cells are absorbed by the lymphatic system which results in fat loss and a contoured figure
MFU Technology
Multi-depth Micro Focused Ultrasound
The Micro Focused Ultrasound (MFU) cartridges target multiple layers of the dermis to deliver effective lifting and tightening for the face and submental area.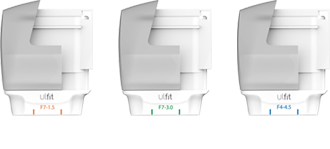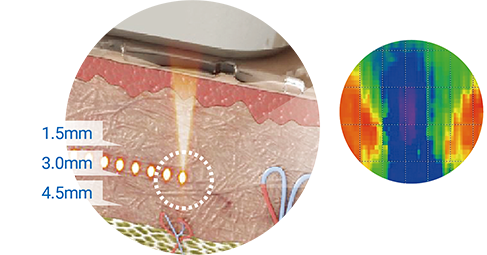 MFCU Technology
Macro Focused Circular Ultrasound
The revolutionary Macro Focused Circular Ultrasound (MFCU) technology allows HIFU to be delivered continuously in a perpetual circular motion which results in faster and more effective treatments.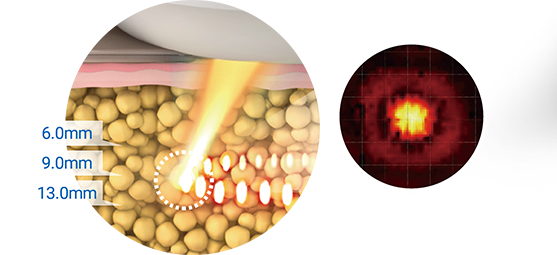 Transducer Technology
Ulfit is equipped with dual motor heads to produce better treatment results.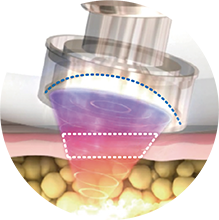 Larger Focal Width

Wider transducer yields less pain and precise distribution upon making contact.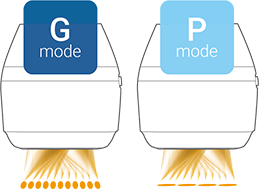 Optional Pain Control

Users may select between "G" (General) and "P" (Pain control) modes to dramatically reduce pain levels.

Reduced Pain

The ULFIT is engineered to deliver treatments with 80% less pain.
Discover the Real Results
FAQ
How long do the treatment sessions last? And how many procedures does the customer need?
CLASSYS
2021-09-30T11:30:12+09:00
The approximate duration of the treatment is around 20 to 30 minutes. It can be accustomed to each customer and combined with other treatments as well.  Treatment plan completely depends on the customer's skin and body condition, treatment can be done once a month.