For a Younger,

Slimmer You
Non-Invasive &
Zero Downtime

Facial Lifting &
Body Contouring

Advanced Customizable
Ultrasound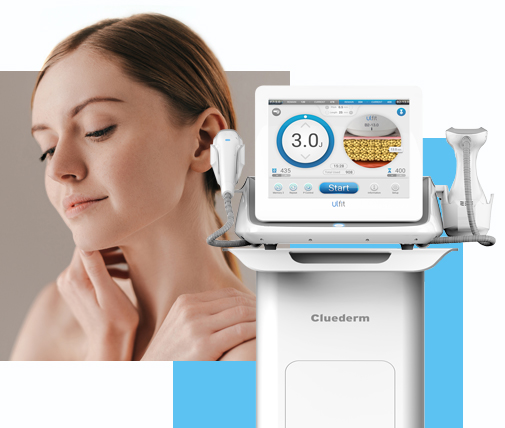 Rediscover Yourself with Ulfit
Lift Your Confidence
The ULFIT has been developed to provide a simple solution for all signs of aging. Whether you're struggling with fine lines and wrinkles or sagging skin, the ULFIT can help you resolve your concerns.
Body Shaping Without Limit
The ULFIT has been designed to target stubborn fat in specific areas and makes it possible to achieve the beach body you've always dreamed about.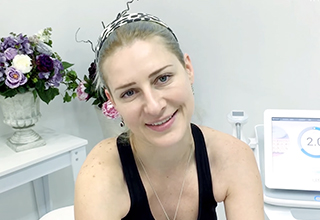 Gureeva Yana

I was quite nervous at first but there is
nothing to fear. ULFIT is the answer
Actual ULFIT Patient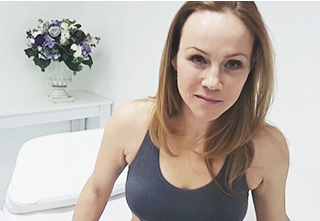 Yuliya Shatilova

ULFIT helped me regain confidence
by lifting my sagging skin
Actual ULFIT Patient
The Ultimate Face Lifting &
Body Contouring System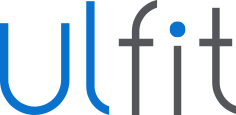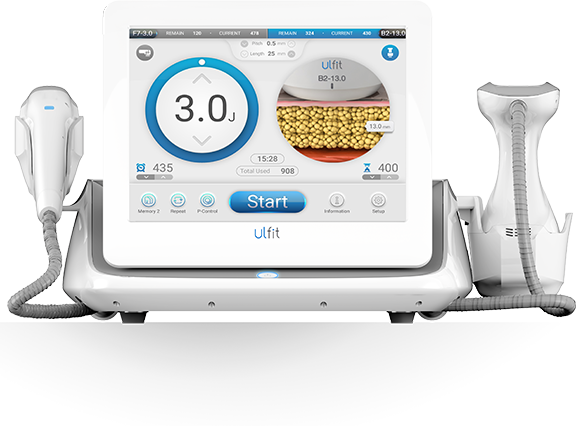 Mechanisms Fit for All Profiles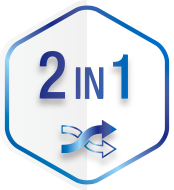 Technology
MFU MicroFocused Ultrasound
The Micro Focused Ultrasound (MFU) cartridges target multiple layers of the dermis to deliver effective lifting and tightening for the face and submental area.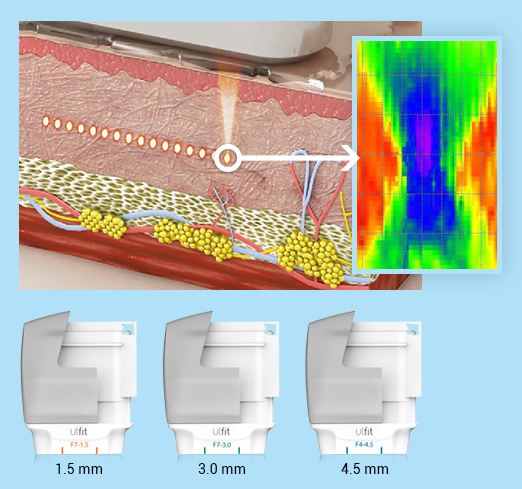 MFCU MacroFocused Circular Ultrasound
The revolutionary Macro Focused Circular Ultrasound (MFCU) design allows HIFU to be delivered continuously in a perpetual circular motion resulting in faster and more extensive treatments.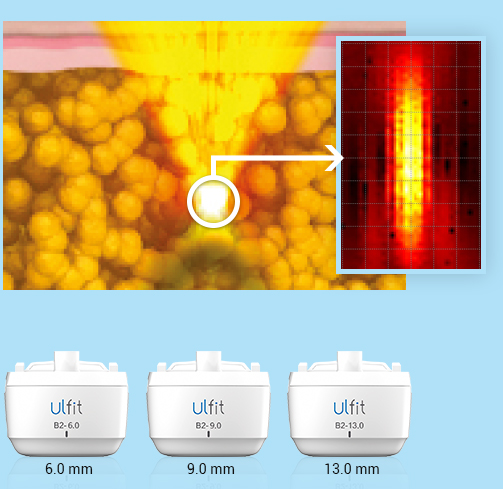 *Individual results may vary. Unretouched photographs.
The MFU cartridges of the ULFIT can effectively treat wrinkles, fine lines, sagging skin and further tighten the face and neck regions by delivering equal and precise levels of ultrasound energy.
The innovative circular design of the ULFIT's MFCU cartridges enables ultrasound energy to be continuously delivered to wider treatment areas and allows for faster and more efficient treatments.
Combining the cutting-edge technologies of face lifting and body contouring into one device, the ULFIT allows you to customize face and body treatment plans for your patients with ease and confidence.
Each patient will have different needs, which the Ulfit makes it more than convenient to customize treatments, equipped with multi-depth cartridges for the face and body fit for multiple and specific concerns of the patient. For assuring maximum convenience during treatments, practitioners can also adjust both energy and pain levels through the ULFIT's user-friendly GUI.