Go Pure · Be Youth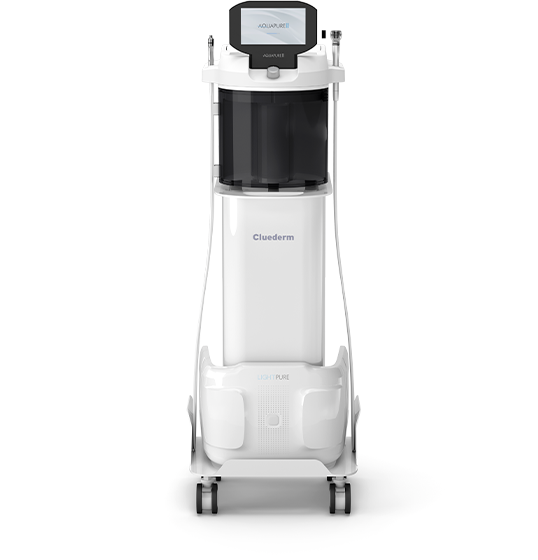 AQUAPURE II – A new level of Aqua peeling:
Deeper hydration
The AQUAPURE II is a multi-functional facial and body care device which combines wet & dry abrasions, micro-focused needling and LED treatments – all in one single system.
AQUAPURE II is equipped with state of the art handpieces to deliver exfoliating and antioxidant ingredients. It penetrates the deeper layers of the epidermis which improves the skin's hydration, elasticity as well as the collagen regenerating processes.
Beyond Skincare with AQUAPURE ll
AD (Aqua+Diamond) Peel Dermabrasion Method

AD Peel Technology exfoliates dead skin cells and deep cleans the pores in order to maximize the effects of microdermabrasion.
MF(Micro-focused) Needle

Method

Small tiny

needles penetrate the epidermal layer delivering skincare products which help with hydration and the collagen regeneration process. MF Needle Method can be used to treat scars, wrinkles, stretch marks and even large pores.
Light pure Method

Last but not least, we use light pure treatments as a part of the aqua peeling sessions. This method combines 3 types of lights, each of them with different wavelengths which influence the different epidermal layers. Aquapure provides antibactericidal and anti-inflammatory qualities as well as activation of the skin's firming properties.
AQUAPURE II:

Treatment steps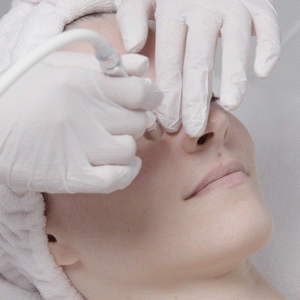 DIAMOND PEEL




Diamond peeling removes dead skin cells, improves tone, texture and helps to supply nutrients to the epidermis.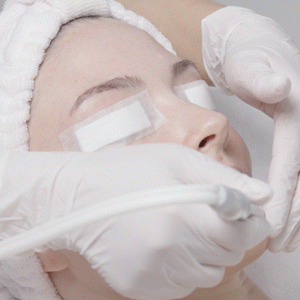 AD-PEEL




AD peeling cleanses the pores and delivers moisturizing agents to the deeper layers of the skin.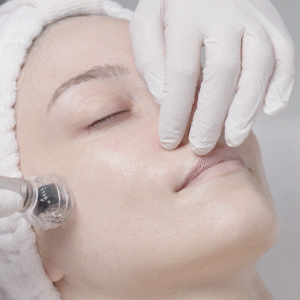 MF Needle




Usage of the micro needling handpiece helps to supply nutrients into the epidermis through microscopic holes. The MF Needle improves elasticity through epidermal remodeling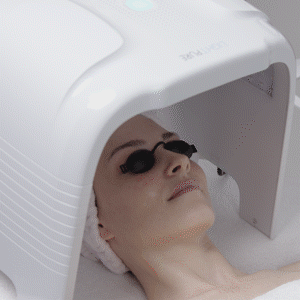 LIGHTPURE




As the final procedure Light Pure helps to better blood circulation, improves the complexion and

inflammation responses

.
Higher Suction Power
Aquapure II possesses 2.5 times stronger suction power then the previous machine versions.
This means better absorption of dead skin cells and pore clearance.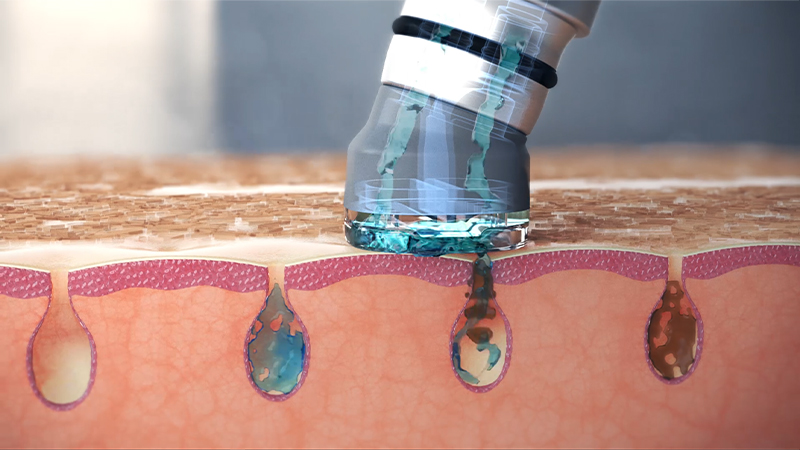 Vibrant & Healthy Skin with AQUAPURE ll
Aqua Solution set – perfect addition to aqua peeling sessions

Peel + Exfoliation

Removes dead skin cells and exfoliates for cleaner, smother skin

Sebo + Acne Prevention & Moisturizing

Removes excess sebum, blackheads, impurities and retains healthy moisture levels of the skin.

Rejuve + Smooth & hydrated skin

Infuses antioxidant-rich ingredients while nourishing and moisturizing the skin

Cleansys + Cleansing

Deep Cleanse to remove all the dirt in one session
Discover the Real Results
FAQ
Aquapure II – Indications?
CLASSYS
2021-09-30T11:02:34+09:00
Aquapure II sessions improve skin tone, texture and  elasticity. Indications for performing the treatment are:
Fine lines and wrinkles

Oily / Congested Skin

Mild acne scars

Coarse pores

Stretch marks

Sagging skin
Treatments on Aquapure II improve the tone structure, lift, tighten and brighten the skin.