Get the Boost
To Look Your Best
Body
Contouring
Cellulite
Reduction
Facial Lifting &
Tightening
Wrinkle
Reduction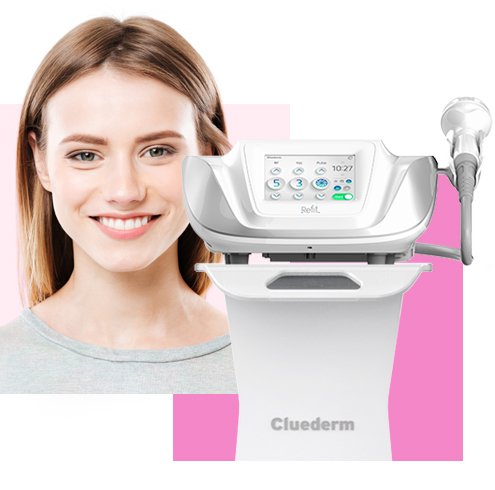 Reshape Yourself with Refit
Mirror No More
If you're constantly worried about wrinkles, fine lines or sagging skin, then the REFIT is your answer to rediscovering a more youthful appearance.
Lose the Dead Weight
Whether you're concerned with skin laxity, stubborn fat or lingering cellulite, the REFIT can help you achieve your ultimate body shaping goals.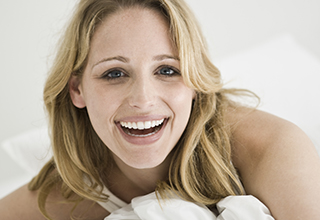 Tanya Evans

It doesn't hurt at all and
you can sleep right through it!
Actual Refit Patient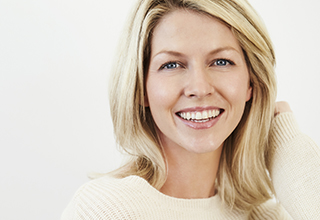 Lisa Chambers

Once you discover Refit, you'll never
let it go because it works.
Actual Refit Patient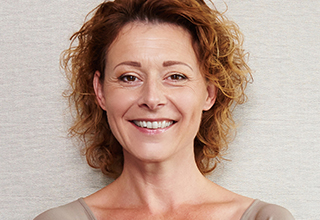 Carol Booth

I've finally found a procedure too
easy to be true.
Actual Refit Patient
Smart Facial Rejuvenation &
Body Shaping System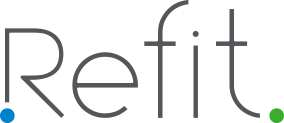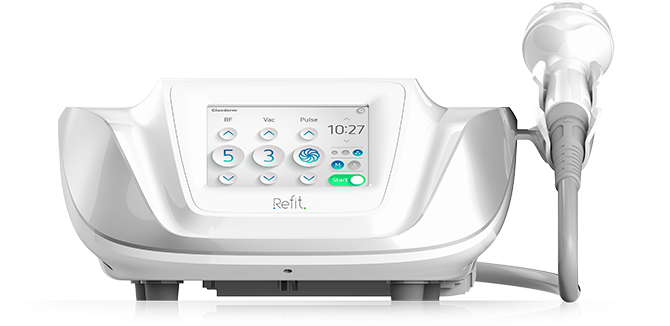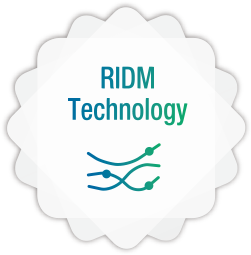 RIDM Technology
Redesign Integrated Dynamic Movement
The RIDM Technology of the REFIT enables users to set RF, vacuum suction and energy pulse levels to design customized treatments for both face and body. These features combined allow for convenient and safe treatments.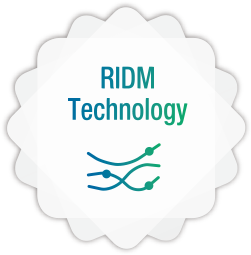 SAS
Technology
Safe Anti-Spark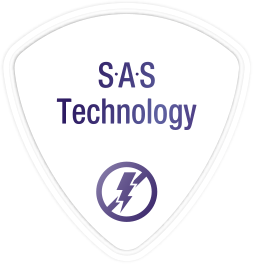 The SAS-equipped hand-pieces of the REFIT ensure stable emission of RF energy into treatment areas, thus eliminating the risk of possible sparking and allowing practitioners to safely and confidently conduct effective treatments.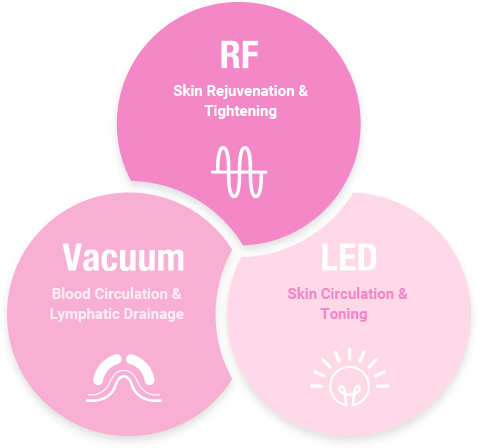 Integrated Technology
Multi-polar RF
RF generates concentrated thermal energy into the dermal and subcutaneous layers with advantages that promote faster metabolism, tighter collagen development, and improvement in skin elasticity.
Vacuum Suction
The vacuum suction capability boosts blood circulation to help drain stubborn fat through the body's lymphatic system as well as enhance the delivery of RF energy into deeper layers of the skin.
LED
The custom selection of LED wavelengths between 640nm and 460nm works to increase skin circulation and improve skin tones upon contact.
Dynamic Pulsation
The pulse levels can be customized by practitioners to fit multiple treatment plans with accuracy and
operate with minimal noise levels compared to other RF devices.




Designed for
Customization
The REFIT is equipped with 3 different hand-pieces which can be exchanged based on the treatment area of concern. The easy exchange of the hand-pieces allows users to provide customized treatment plans based on the specific needs of each patient.





*Individual results may vary. Unretouched photographs.
The synergy between the vacuum suction, pulsation and LED lighting allows each hand-piece to deliver stable and concentrated RF energy into the targeted area. The addition of the SAS and RIDM technology of the REFIT also allows users to combine those functions to design quick and effective treatments that are safe for both practitioners and patients.
The diverse range of treatment areas combined with minimal side effects makes this treatment desirable for many patients and their multiple concerns. The REFIT can also be complemented with other devices, making it a cost-effective solution for both patients and practitioners.
The unique RIDM technology of the REFIT allows users to set RF, vacuum suction and pulse energy values at 5-minute intervals. The RIDM capabilities combined with the multiple hand-pieces make it possible to conduct customized treatments that are fast, effective and convenient for both patients and practitioners.